Conditions about your mortgage loan
What you need to take
into account

?
Now in 2022 the banks in Greece they strictly take into account only what is stated income to the tax office. So in principle we must have some income declared and as stable as possible. In addition, it is good that we have not in the recent past delayed payments of other debts to banks for more than a certain period of time. We definitely also need some amount deposited to prove that we have the down payment. From there, we would like to discuss everything and thoroughly investigate with you any problem that makes you postpone the purchase of your property with a loan. We're here for more of that, don't hesitate and contact us, our long-standing banking experience can almost always help for sure.
Learn more about the funds you need to have available as a down payment and more info about how banks manage your requests.
Check analytically the expenses you will face once you decide to make a such move with or without a realtor. 
After the economic adventures of the country, which had as a main result the inheritance to the banks of a huge number of unpaid (red) loans, the housing loans that are disbursed now have other conditions. You must keep in mind before starting for a mortgage loan the following: No bank in Greece finances more than 75-80% of the commercial value of the property.
Practically, this means that there must be the remaining percentage as a down payment. That is: if the property costs €100,000 then your down payment should almost always be over €20,000 for a €80,000 loan. So a bigger down payment, which also has the following effects: More chances of approval.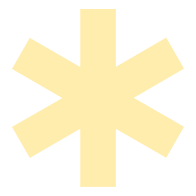 Below we will give an example with numbers for the purchase of a property worth €100,000 with a loan of €80,000 to see the costs arising from it. So you have some expenses (most of them) that you cannot avoid by law and some expenses that maybe in some cases could be avoided such as e.g. the commission of a realtor if we can find and negotiate the property ourselves or some others. So below you see approximately the market averages all the costs for the above example:
EXPENSE TYPE

COST

REALTOR PROPERTY VALUE X 2% (+24% VAT)
(not necessary if you have found the property you are interested in)

NOTARY
PROPERTY VALUE X 0.7% (+24% VAT)

LAWYER
PROPERTY VALUE X 0.5% (+24% VAT)

MORTGAGE CUSTODY (transfer)
PROPERTY VALUE X 0.475% (+24% VAT)

MORTGAGE CUSTODY (memorandum of mortgage)
LOAN AMOUNT X 120% X 0.8% (+24% VAT)

MISCELLANEOUS DOCUMENTS EXPENSES, ETC

EARTHQUAKE FIRE INSURANCE AVERAGE ANNUALLY

TOTAL
WITH REALTOR'S COMMISSION €6,659

TOTAL
WITHOUT REALTOR €4,179
So you see that your loan should go up straight away by almost €5,000* if you are not ready to deal from your own available money the expenses. But every case is different, we will recommend to you the best possible solution for everything by informing you about all the details. You can also easily calculate and on your own here: https://ecredit.gr/calculator/pragmatiko-kostos-daneiou
*All amounts are approximate always in accordance with the date they were checked by the sources.