Walking aside you till the disbursement.
The client alone cannot have the whole picture of the banking market for mortgage loans. For example, if someone wanted to compare all the home loan programs in the banking market, they would have to compare more than 100 for sure.
In case of incorrect program selection by the customer due to no previous experience or lack of financial knowledge or incorrect understanding of information from the internet, advertisements, etc. then various problems may arise. E.g. A difference of one percentage point on a €150,000 loan with 30 years of repayment would result in a total charge of over €29,000.
Everything from your place
In Greek banks, from information and application for a mortgage loan to disbursement, an average of 12 physical visits to the bank's service branch are needed. In eCredit the whole process is carried out from the customer's place
The duration of the research by the customer to go to all the banks in order to be able to compare, is more than a week and here we have to add the time it takes someone to compare the the data he collected, so to have a clear picture of housing credit in the country's banking market maybe he has to search, compare to decide for a month.
We are by your side throughout the process and we are able to help you choose your mortgage loan with absolute honesty and completely free of charge.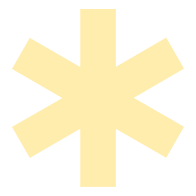 Acquaintance, investigation of real needs
Financial pre-approval request based on your choice
Financial pre-approval, loan amount finalization
Legal and technical inspection of the property by the bank, final approval
We are proceeding with contracts and disbursement of the loan.
We support you all the way and we help you overcome obstacles that might occur.