Your loan, in a personal dashboard
The housing loan online soon and on mobile
Get free with PSD2 the analysis of your expenses from your bank account. 
The actual available monthly amount for installment payment. 
Check your eligibility for a housing loan online. 
Upload your documents to the platform. 
See the loan percentage based on the value of your chosen property. 
Track the progress of your application and the completion stage live. 
Communicate whenever you want through an online video call
Evreything from your place
First-time combination of electronic and physical service 100% according to your preference at any moment until disbursement.
Complete the entire process electronically from your space, accurately informed, with direct communication whenever needed with your personal mortgage officer.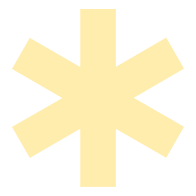 Use the free ecredit service through PSD2 to view the analysis of your expenses on your dashboard.
Learn the ability to pay the monthly installment of your housing loan based on algorithms and processing of your account transactions. 
Fill in the necessary fields to check your eligibility. 
Use the platform to easily upload your documents. 
Learn the percentage % corresponding to your requested loan in relation to the financed property value (LTV). 
Monitor your application online with status updates and completion percentage from start to disbursement.